Twin Vent: Burst Wire Pull® Smoke Grenade
Unlike other EG products, smoke is emitted from both ends of the Twin Vent, producing incredible smoke effects. This unit's popularity continues to rise in the photography world due to its unique output.
The Twin Vent emits a significant amount of smoke over a short time frame to produce astonishing effects.
The unparalleled color intensity is what sets us apart from the rest and makes our products unique. The Twin Vent comes in nine colors.
EG started the smoke effect industry back in mid-90s, and our UK-based pyrotechnic development has remained unrivalled ever since.
Our products have passed strict government tests in the USA and Canada, and are CE approved in Europe.
Anyone over the age of 18 can use the Twin Vent, no training needed. Simply pull the ring out of the side and the smoke will start to flow.
EG smoke bombs are developed with user safety at the fore, and all of our smoke is non-toxic. The unit also has a fully biodegradable body.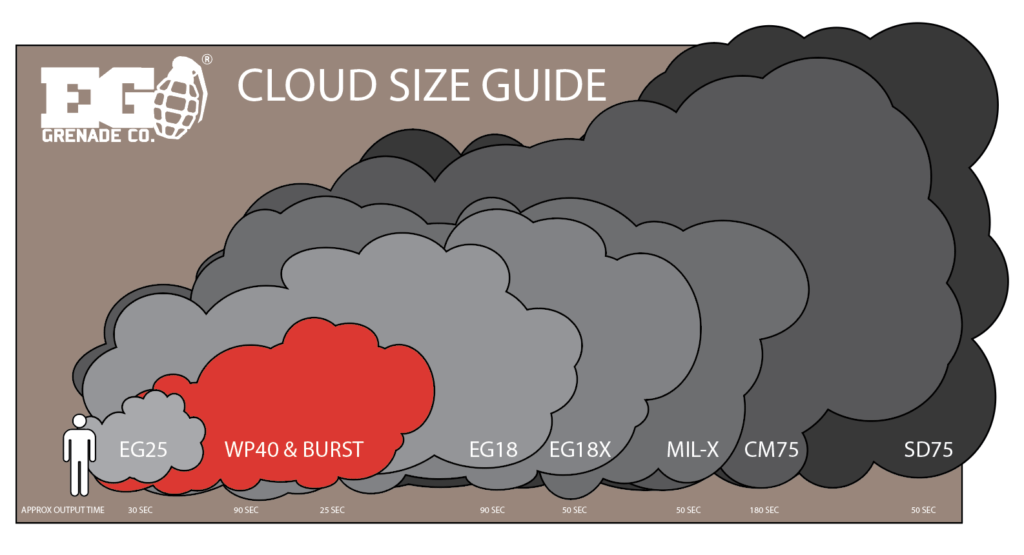 Twin Vent: Burst Wire Pull® Smoke Grenade
The unique Twin Vent has a multitude of uses, and continues to be popular  in combat sports and amongst photographers. It's small enough to fit in the palm of your hand, and provides a quick burst of dense colored smoke.