Enola Gaye is the number one smoke effect supplier in the TV, movie and video industries, and has featured in some of the world's best known productions. EG has made high quality colored smoke accessible for producers across the world.
Smoke Grenades for TV, Movie & Video Productions
Pyrotechnics that are used in film require the highest level of quality control, the highest level of design, and the highest level of product testing. This ensures the end product is of optimum quality, which is rightfully commanded by the TV & movie industries.
The complexity and true beauty of a colored smoke plume cannot be matched by computer graphics. The difference is clear to the production team and viewer alike, and when using real colored smoke the results are mesmerising.
The use of colored smoke effects is not limited to international TV & movie productions. Colored smoke bombs are an affordable way for smaller productions to include high-end effects without breaking the bank.
With the various output speeds, cloud sizes and vibrant colors, many music video producers use colored smoke to add stunning effects on a much lower budget.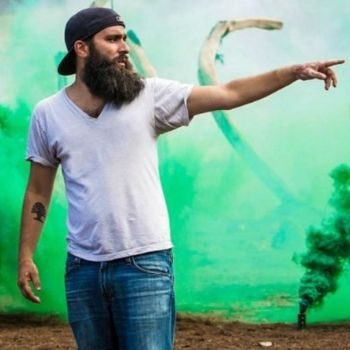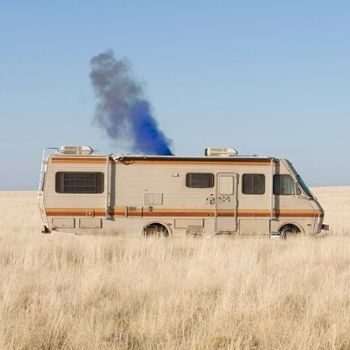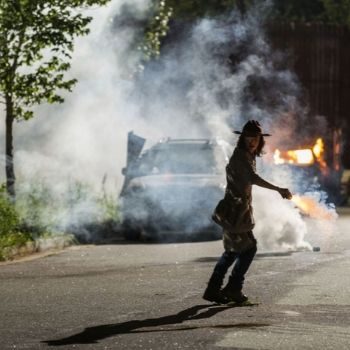 Using Enola Gaye Smoke Effects in TV & Film
Enola Gaye specialises in different types of colored smoke. The effects range from small smoke clouds to massive ones, and from slow output to instant walls of color.
The highly skilled, UK-based EG design team has been refining products for over 20 years, so producers can be assured they will always have access to the best quality smoke effects on the market. The research and development team has a wealth of experience in the pyrotechnic arena and is constantly bringing new and innovative products to market.
Enola Gaye works very closely with the TV & film industry to supply production companies around the world. In the production of the 2017 movie Kong Skull Island, director Jordan Vogt-Roberts shot incredible scenes in Vietman and Hawaii making use of the green EG18X to full effect. A huge amount of EG smoke was used in this production, and trust in the products and brand was vital.
Safety is also a key consideration when designing and using pyrotechnics. EG's designs have been thoroughly tested and proven worldwide over the course of many years. The products are carefully devised by our highly experienced smoke effect design team, with clean colored smoke compositions and no known carcinogens. The smoke is non-toxic, and the body is biodegradable.