EG18: Wire Pull® Smoke Grenade
The EG18 Smoke Grenade bellows out a massive amount of smoke, and has multiple uses. The units are small and easy to handle, but provide a powerful effect.
The EG18 offers 90 – 120 seconds of high smoke output, producing far more than you would get from our WP40.
The unparalleled color intensity is what sets us apart from the rest and makes our products unique. The EG18 comes in nine colors.
EG started the smoke effect industry back in mid-90s, and our UK-based pyrotechnic development has remained unrivalled ever since.
Our products have passed strict government tests in the USA and Canada, and are CE approved in Europe.
Anyone over the age of 18 can use the Twin Vent, no training needed. Simply pull the ring out of the side and the smoke will start to flow.
EG smoke bombs are developed with user safety at the fore, and all of our smoke is non-toxic. The unit also has a fully biodegradable body.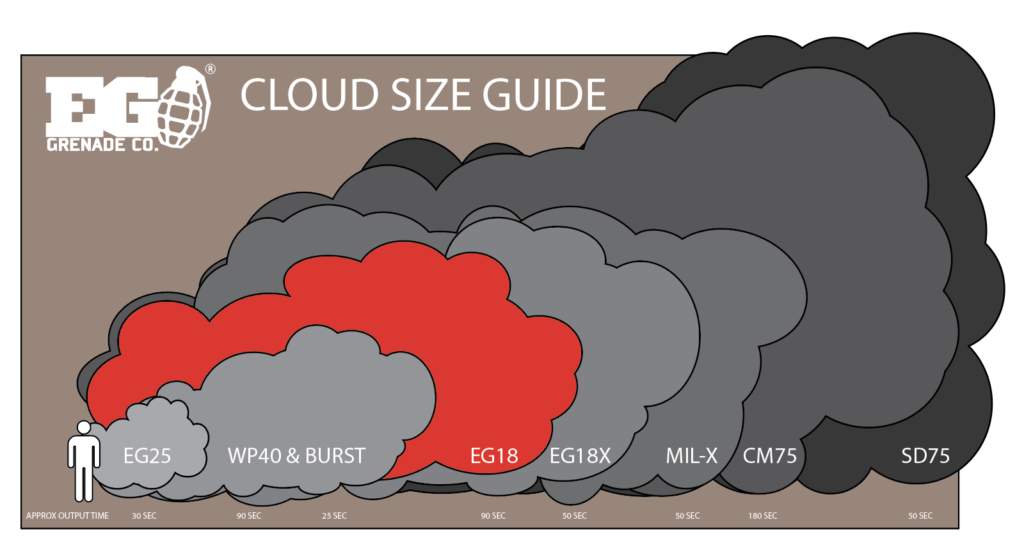 EG18: Wire Pull® Smoke Grenade
The high output EG18 has a multitude of uses, and is popular amongst photographers, film-makers, and in combat simulation. It's a larger unit with a diameter of 55mm, and produces a thick covering of smoke.