A simulation/training grenade made primarily from paper pulp in the form of an M67 style grenade. The casing is tough and doesn't crush easily, and when it explodes the fragmentation is harmless. It's fitted with EG's Wire Pull® igniter, and the explosion disperses clay pellets in all directions at approximately a 5 meter radius. A firm Airsoft favorite worldwide.
Common Uses: Field Use, Combat Simulation, and Training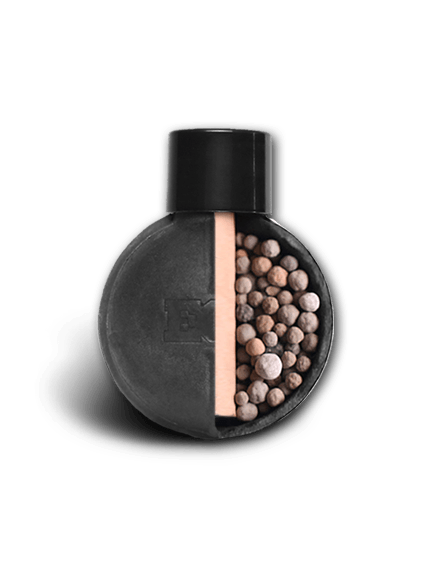 The EG67 is a Combat Field and Training product. It is not available for general use. Wholesale and field enquiries welcome. Worldwide shipping available for bulk orders.
Distributed From: USA, Canada, UK, Europe
Net Explosive Content (± 20g)
When ignited, the EG67 will produce a bang and pellet scatter effect.
Safety distance = 10m
For outdoor use only
Use gloves and eye protection
Designed with biodegradable materials, minimizing its impact on the environment.
Made from paper pulp
99.5% biodegradable
Low CO2 output
Frequently asked questions about the EG67.
The product must be held to ignite, but then thrown. Never put any part of your body near the ignition point.
No, the EG67 should only be used outdoors with the land owner's permission.
The pellets are very lightweight and will not hurt when the EG67 is used correctly. Never put any part of your body near the ignition point.