TP40: Top Pull Smoke Grenade
Fitted with our most advanced and reliable ignition system yet, the TP40 provides unprecedented performance. Patented technology eliminates misfires whilst creating even more beautiful plumes than our famous WP40.
Despite being small enough to fit in the palm of your hand, the TP40 emits a substantial plume of vibrant smoke over 60 seconds.
The unparalleled color intensity is what sets us apart from the rest and makes our products unique. The WP40 comes in nine colors.
EG started the smoke effect industry back in mid-90s, and our UK-based pyrotechnic development has remained unrivalled ever since.
Our products have passed strict government tests in the USA and Canada, and are CE approved in Europe.
Anyone over the age of 18 can use the TP40, no training needed. Simply pull the ring out of the top and the smoke will start to flow.
EG smoke bombs are developed with user safety at the fore, and all of our smoke is non-toxic. The unit also has a fully biodegradable body.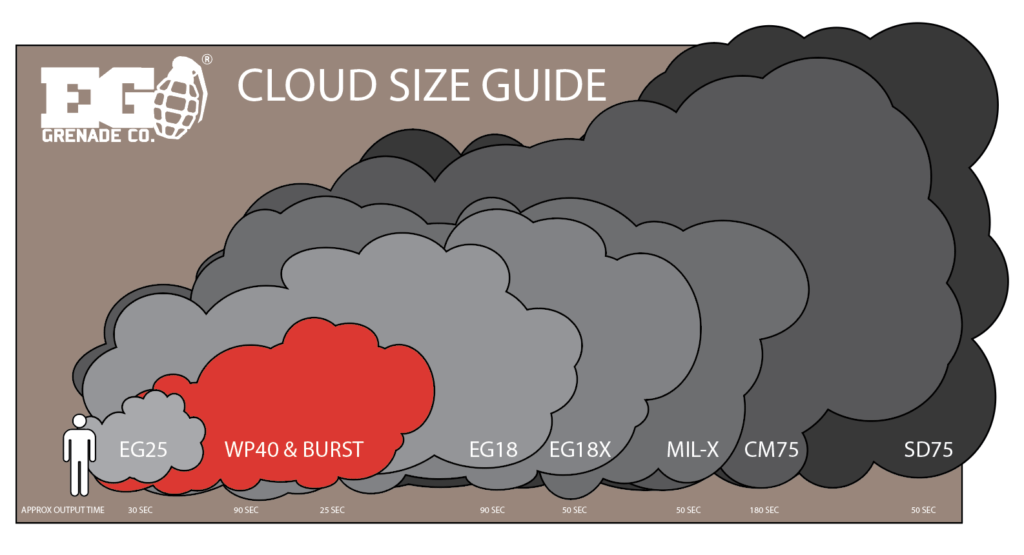 TP40 Top Pull® Smoke Grenade
The TP40 is a new and improved version of our most popular product, the WP40. It utilizes our most reliable ignition system to date, and is perfect for photography and film production amongst other uses. It's a lightweight solution that produces a dense cloud of colored smoke over 60 seconds.