SD75 - The Fastest Cloud Maker
The SD75 delivers a very fast, super dense, huge smoke cloud. The SD75 outputs the same giant smoke cloud as our CM75,but the SD will put it out quicker in only 90 seconds.
Our biggest and fastest smoke device, the SD75 delivers massive quantities of smoke for 90 seconds
The unparalleled color intensity is what sets us apart from the rest and makes our products unique. The SD75 comes in eight colors.
EG started the smoke effect industry back in mid-90s, and our UK-based pyrotechnic development has remained unrivalled ever since.
Our products have passed strict government tests in the USA and Canada, and are CE approved in Europe.
The SD75 is designed for professional use and may require a permit and/or pyrotechnics license. Contact us for more information.
EG smoke bombs are developed with user safety at the fore, and all of our smoke is non-toxic. The unit also has a fully biodegradable body.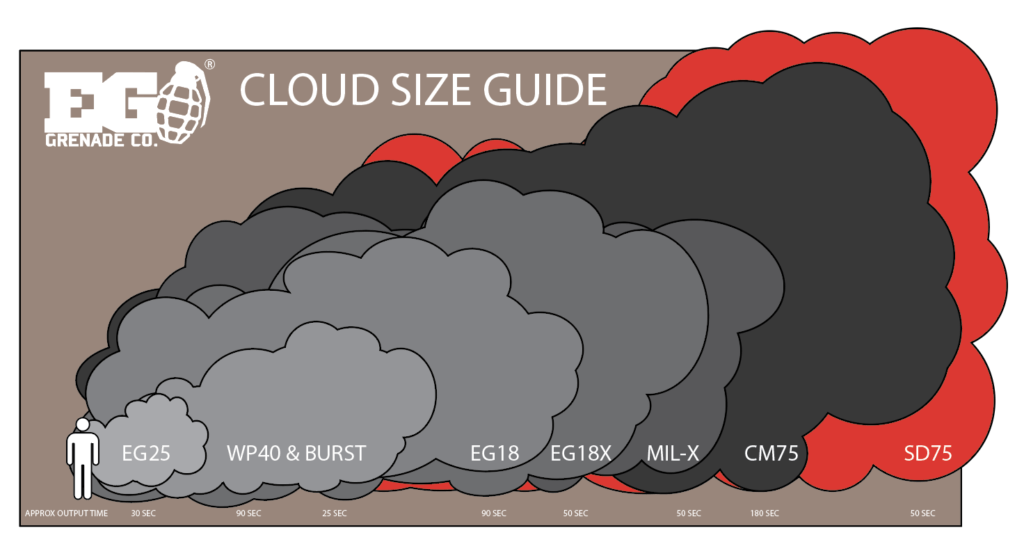 This product is not available to buy online. Please complete the form below and we will provide you with pricing and purchasing information.